WCM IMMERSION
FELLOWSHIP PROGRAM

The activities of the Weekend of Chamber Music are supported in part by public funds from the New York State Council on the Arts with the support of Governor Andrew Cuomo and the New York State Legislature.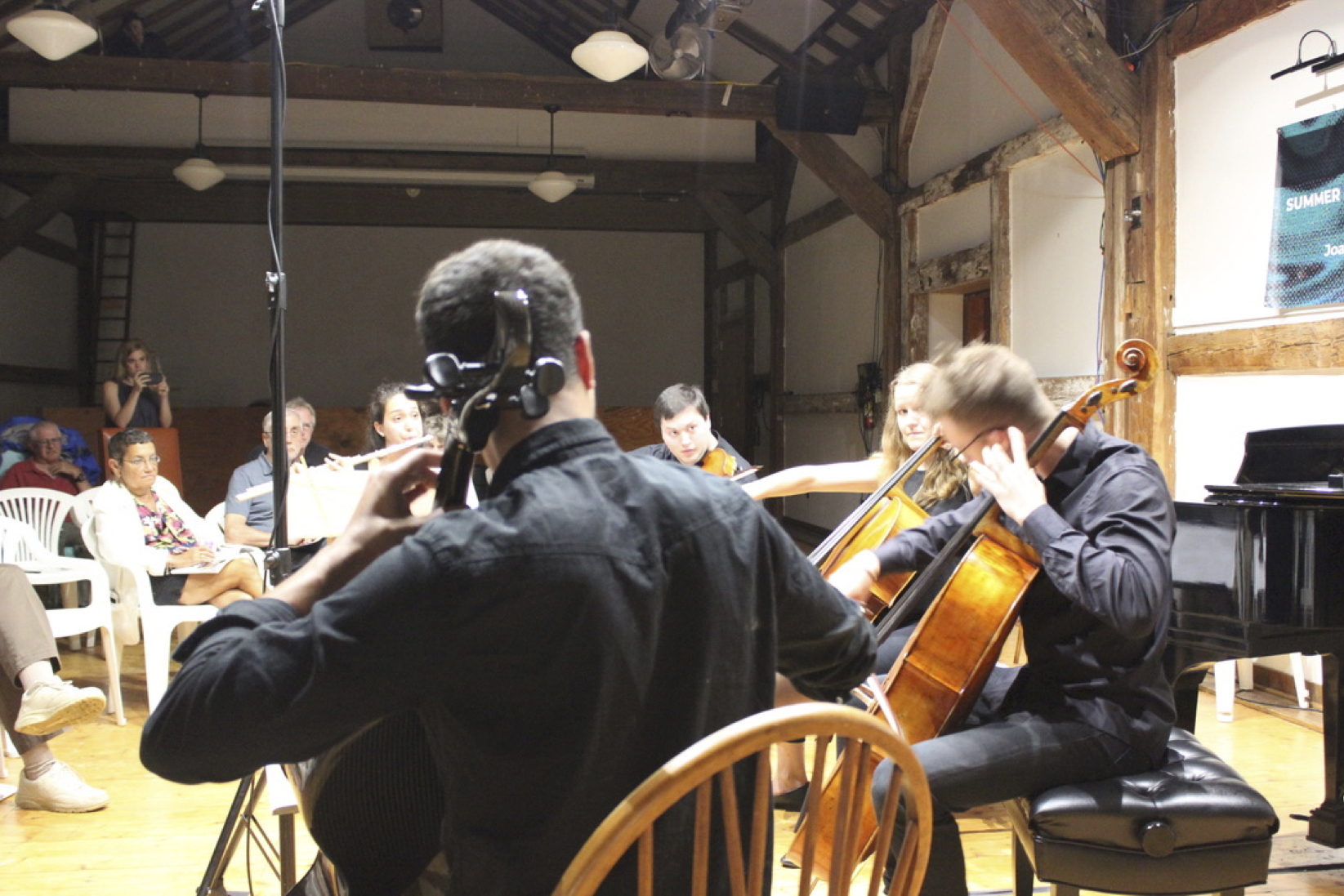 Application Deadline: May 15, 2019
Application Fee: $75
Please note, you must receive confirmation of your payment for your application to be complete.
For more information write to: artisticdirector@wcmconcerts.org or call 917-664-5185
Weekend of Chamber Music offers Chamber Music Fellowships to pre-professional musicians at its annual two-week July Summer Festival in the Catskills. In 2019, from July 14th to the 28th, WCM Fellows will have the opportunity to work with WCM's outstanding roster of performing artists and 2019 Composer-in-Residence, Harold Meltzer.
WCM's Fellowship program offers up to five pre-professional performers and composers festival residencies, consisting of:
– Lessons and coachings with festival artists
– Career mentoring & training in festival curating and management
– Two public concerts
– Collaboration between composers & performers, culminating in new work to be presented at the final Fellows performance
– Extensive informal time for interaction with festival artists
Participants will gain first-hand experience of the inner workings of a chamber music festival, from rehearsal to performance, management to grant-writing, and administration.
Weekend of Chamber Music will provide housing and lunches will be catered and shared among artists on the porch of the Eddie Adams barn.
Weekend of Chamber Music is located in the southern Catskill Mountains northwest of New York City
Hear from Weekend of Chamber Music's 2018 Fellows:
I can't express how lovely and rejuvenating this has been. The lessons, fellow meetings, open rehearsals, and hangs with the pros has been just what I needed and so inspiring. This festival is so special and the people here are not only so knowledgeable, but so kind and willing to hang with us, and answer millions of questions.  Wesley Hornpetrie
These past two weeks have been some of the most wonderful days of my life. I left being truly excited to play my instrument, to work hard, and to expand my horizons. Because of you amazing people, I'm going into grad school and beyond with a mentality of positivity, confidence, and creativity.    Alexander McLaughlin
2019 Festival Artists