It's almost here! Our 29th season is on the horizon, with works by Composer in Residence Hannah Kendall, including her Glances; I Don't Belong Here for string quartet; the early and mighty Piano Quintet in g minor of Sibelius; works for soprano and ensemble of Bach, Berio and Stravinsky; the G Major violin sonata of Brahms; the first string quartet of Benjamin Britten; improvisations; and much more!
As always, love: of chamber music, of our musical friends, and our Catskill community, is the thing that drives and sustains us, and that makes everything possible. We can't wait to share that love with you all once again. -Andrew Waggoner & Caroline Stinson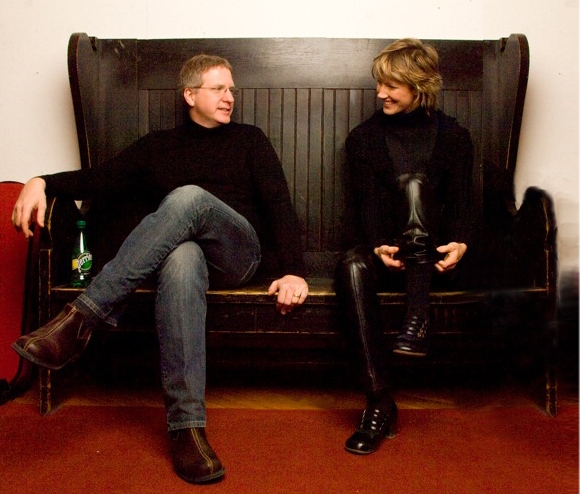 Artistic Directors' Message
The New FANTASTIC!
There's much talk now of a "new normal". We all know what that means as we complete our crash course on the Greek alphabet. Well "normal" doesn't interest us; what we need right now is the New FANTASTIC. And so we're bringing it to you. Gorgeous, seminal works from Bach, Brahms, Britten, Stravinsky and Sibelius (his super-charged yet little-heard Piano Quintet in g minor), composed when they were all new: young, brash, ready to take on the world, and totally fantastic. And of course there's the new new, with Füsun Köksal's radiant string quartet Of Light and Shadows (the runaway hit of our concert at the Cooperage last November); 20th-century Italian master Luciano Berio's haunting and moving O King; and works by this year's Composer in Residence, British sensation Hannah Kendall. Bringing all of this music to life will be old friends Nurit Pacht, Mari Sato, Kathryn Lockwood, and Canadian pianist Sarah Ho, along with first-time appearances by pianists Andrew Zhou and Orli Shaham, and the innovative, always unexpected TAK Ensemble.
In spite of everything we've endured, no matter the challenges ahead, life is truly fantastic. Please come celebrate it with us this summer!
Love,
Andy & Carrie
Our Mission
We engage the public of the Catskills and the Upper Delaware region directly by bringing transformative performances of, and discussion around, chamber music to a wide variety of venues across the region. With events each season in a converted barn (our main concert home); a distillery; a country inn; a farmer's market; a church lawn; a repurposed school; and an old mill-turned-gallery, we bring our work straight to the people wherever they are.  Our commitment to what we see as an essential mix of standard repertoire, new music, encounters with living composers, and improvisation, ensures that our audiences come to see chamber music as a vital, contemporary, evolving art form, one that speaks directly to them, of their lives and their shared humanity.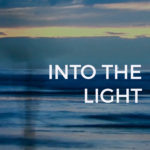 Highlights from our 2021 Season, Into the Light
Ludwig van Beethoven, Heiliger Dankgesang, from Quartet Op. 132
Nurit Pacht & Mari Sato, violins; Kathryn Lockwood, viola; Caroline Stinson, cello
Kurt Rohde, 4 Remixes, for piano trio
Sunghae Anna Lim, violin; Caroline Stinson, cello; Ieva Jokubaviciute, piano
Rohde, Inside Voice, for string quartet
Nurit Pacht & Mari Sato, violins; Kathryn Lockwood, viola; Caroline Stinson, cello
Andrew Waggoner, Now, the Fire (Movement for piano quartet after James Baldwin)
Mari Sato, violin; Kathryn Lockwood, viola; Caroline Stinson, cello; Ieva Jokubaviciute, piano
GENERAL INFORMATION
Weekend of Chamber Music, Inc.
PO Box 147
Jeffersonville, N.Y. 12748
INFORMATION
(917) 664-5185
Copyright © 2017 Weekend of Chamber Music, Inc. - Site designed by Bōwman Media
Homepage image: The Lotus Eaters, Mosaic work by Laurel True, New Orleans, www.truemosaics.com, @laureltrue3