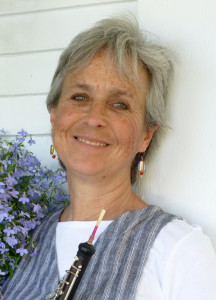 Two big pillars of your Artistical life are Winsor Music and Emmanuel Music. How do those two dovetail, are there any common threads between them that speak to who you are as an artist?
For the most part, at Emmanuel Church, I play Bach, so I am fortunate to have performed just about all of his sacred cantatas. Bach is at the core of my being, and I try to incorporate as much Bach as I can into the Winsor Music programs. My mother was singing the b minor mass when she was pregnant with me…
How did Winsor music come to play such a vibrant role in the community? Was the intersection of music and community important to you from the start?

My parents were ardent activists and my father worked with Bill Moyer, a founding board member of Project STEP (a string training program for young people of color). Once the chamber music series was established, I started a collaboration with Project STEP; the various educational programs that make up Winsor Music grew from there.
How did you develop your children's and young artist programs? Did you have any important role models, or did these arise from your imagination tabula rasa?
The first thing we did with Project STEP was to have a young bass player perform with us. I just added programs as they occurred to me. If something seemed like a good idea, I would say, "let's do that!" I then tried to integrate them, i.e. I would have the kids who receive scholarships for summer programs play at outreach concerts for seniors, and I would program Bach for them and occasionally a contemporary piece.
How did your commitment to contemporary music first take shape? Have you always worked closely with composers?
One of the first contemporary works I studied was a solo oboe piece by John Harbison, variations on Amazing Grace. I studied it while I was a fellow at the Radcliffe Institute (a year dedicated to learning contemporary music). When I started a chamber music series, it became clear that there wasn't going to be enough chamber music for oboe, so I started commissioning new pieces.
Are music and travel mutually reinforcing for you?
I like to go away and get outside as much as possible so that I can clear my head from all of those contemporary notes!